To cast your ballot, … scroll to the 

BOTTOM OF THIS PAGE

to enter our secure voting system
At IVAR, it's election time again, and we have a wonderful selection of candidates. Here's the schedule:

30-May at 4:30pm ==> Online Election Opens, Nominees posted, Members Notified
28-June at 2:00pm ==> Election Closes

Review the candidates and cast your ballots for the following:

President-Elect ==> Choose 1 person for PRESIDENT ELECT for the IVAR Board in 2020 (this person will automatically ascend to President in 2021)
Directors ==> Choose up to 4 people to serve as DIRECTORS for the IVAR Board (2020 and 2021)

IF YOU HAVE PROBLEMS VOTING, PLEASE CALL GRISELDA AT 951-346-4522
RUNNING FOR PRESIDENT-ELECT
Jesse Armendarez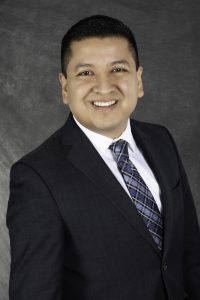 Jesse Armendarez has been a Realtor for over 12 year and has been very active in the communities that he serves. He is an agent at Sierra Realty Fontana ,CA. He currently sits on:
IVAR LCRC (Local Candidate Recommendation Committee)
Governing Board of Directors FUSD (Fontana Unified School District)
Board of Directors Chaffey College Foundation
Board of Directors Fontana Rotary Club
Board of Directors Fontana Exchange Club
CERT First Responder City Of Fontana
---
RUNNING FOR BOARD OF DIRECTORS (in alphabetical order)
| | | | | |
| --- | --- | --- | --- | --- |
| | | | | |
| Joe Cusumano | Amado Hernandez | Parisha Kinsey | Yvonne Leonard | John Schulte |
---
Joe Cusumano

I believe experience and knowledge are two of the major qualifications for this position at IVAR to best serve the interests of our members!

IVAR President 2009 and 2018
IVAR Treasurer 2015 and 2016
CRMLS Chair 2012 to 2014
CRMLS Treasurer 2015
Member of IVAR since 1999
CAR Director since 2002
Broker and Owner of Pro-One Investments Ltd

Amado Hernandez

I have been licensed by the (DRE) Department of Real Estate, have been a member of Inland Valley Association of Realtors and in good standing, and have happily served many committees over the past 30 years. I have owned several Real Estate and Mortgage Companies. I have trained hundreds of agents to get their Real Estate License and become productive professionals. "Treating customers like family is both a guiding principle and a way of life for the Excellence Empire Award Winning Team" I believe I have a call to serve and to get involved in IVAR, as I see a major change in our Industry happening with the internet, as we navigate through this digital new world. Thank you in advance for your confidence and the opportunity to be a Candidate, for IVAR Director. I will dedicate myself to work very hard in continuing to make IVAR the best it can be.

Parisha Kinsey

Parisha Kinsey was born in Los Angeles California to parent Bertha Hurd and Andrew Kinsey. She graduated from Walnut High School in Walnut California and furthered her education at Chapman University earning a bachelor's degree in Film and TV production. After college she fell into real estate first
starting as a leasing consultant then property manager. In 2001 she got her real estate license and worked in many facets of the mortgage side of real estate. Loan officer, loan processor, mortgage underwriter for several major
banks such as Wells Fargo and Bank of America. She also worked with investors underwriting loans to sell in a pool on the secondary market before opening her own brokerage office starting her journey as a real estate agent. She has been a licensed real estate broker for the last 12 years and started her company Got Realty?. She has recently joined Keller Williams SO Cal as a broker associate in Rancho Cucamonga. She has been an active member of Women's Council of Realtors- Inland Valley and currently sits on the board as President Elect for 2019. In addition, she is on the housing committee at her local real estate board IVAR and has become an advocate for homeowner's rights.

Yvonne Leonard

Serving the real estate community with gratitude!

2019 California Association of REALTORS® Director
2017-2019 Inland Valleys Association of REALTORS®
 Board of Directors
2014 & 2017 Member of the Year, Women's Council of REALTORS®, Inland Valley
2015-2016  Toastmasters-Inland Valley Closers Member of the Year
2013 & 2014 Women's Council of REALTORS® State District Vice President, California State
2011 President, Women's Council of REALTORS®, Inland Valley

I humbly ask for your vote for 2020-2021 IVAR Director.

John Schulte

I have a passion for the real estate industry, and I'm very proud of being known as a REALTOR®.  I strongly support my local association, and am committed to being of service in any way possible.  To that end, I have served in over 40 Realtor committees or task force assignments, have chaired several committees, served on the Board of Directors, including Treasurer through President of a local association, as well as now serving on the IVAR board of directors.

Politically, I am also active and hold "NAR Golden R President's Circle" status with NAR.  I have served as a C.A.R. State Director for 11 years, along with serving in numerous state committee chair positions.  Currently I sit on the C.A.R. Investment Sub-committee of Strategic Planning.
When you are ready to cast your ballot, click the image below: